Your inside hub to all things happening at Hope Church
This Sunday we'll begin a new series entitled, "Summer Break." This four-week series looks at some misunderstandings of theology and challenges us to break the bad thinking before it breaks us. We will discuss commonly used phrases or assumptions that are not only unbiblical but turn people away from a welcoming relationship with Christ. Make plans to join us each Sunday in this series either in-person or online.
We are combining our efforts with CAYA, to provide 500 lunches a day during the summer to children in Paulding County who are in need. There are several ways you can help.
We will be collecting food for the program. This summer we are collecting individually packaged Sweet Snacks, Salty Snacks, Fruit Cups and Juice Pouches. Pick some up on your weekly grocery trip and bring it to the Hope  Or you can make a monetary donation and we can do the shopping for you.
You can also sign up to pack and/or drive the lunches. If you want to help, please contact Caya to let them know when you would like to help (770-445-9303 or info@cayaministries.com). Look at your calendars and make plans to help SummerLunch a few days during the summer.
This is a great opportunity to share the love of Jesus throughout Paulding County. You can go to cayaministries.com for more information.
We've got all kinds of things planned for this summer at HSM.
-  A weekly Bible & Brunch every Wednesday, beginning May 31 (except July 5).  10:15-11:30 AM at the Hiram Chick Fil-A.  It's at just the right time to sleep in and still get breakfast or wait just a few minutes to grab lunch... or both!  Bring your Bible/App. No signup required, just come and brunch with us!
- HSM Summer Mission | Chattanooga, TN | July 5-8. Click the button on the left for more info and to sign up.
- Service Days | Three opportunities during the summer - Summer Lunch Program (6/1), Warehouse of Hope (6/13), and VBS (7/10-13)!  Click the button the left for more info and to sign up
- Hangout Days | Three opportunities also - Round 1/Spo-Cha (6/6), Tallapoosa River Tubing (6/26), and a Rome Braves Game (7/20)!  Click the button to the left for more info and to sign up.
CHURCH INFORMATION SESSION AND CONFERENCE
On Sunday, June 11 there will be a shortened service followed by a Q&A information session regarding the church conference (scheduled for 1pm on June 25). The session will provide information to help you discern whether Hope should remain with the United Methodist Church or disaffiliate.
On Sunday, June 25 at 1:00pm all full members of Hope Church are invited to attend and encouraged to participate in the Church Conference. This conference was called by, and will be presided over, by our District Superintendent, the Rev. Dr. Jessica Terrell. You must be present to make your vote count as there will be no proxy or absentee voting. The voting members must decide by a 2/3 supermajority to enter into a disaffiliation contract with the NGUMC. The District Superintendent will diligently check to make sure only full members are voting. The OneBoard Leadership Team is providing lunch so members who plan to attend the Church Conference will not need to leave and return.
If you have any questions, contact Pastor Mark (mark@placeofhope.org)
Get ready to blast off into an out-of-this-world adventure at Hope VBS! This year's theme is Stellar – Shine Jesus' Light. We will rocket the kids on an adventure that is light years of faith-building fun. VBS is open to rising Pre-K – rising 5th grade. Click the button ← to register your kids today!
We can't make this VBS a success without awesome voluneers! Lots of areas to help out in. Click on the volunteer button ← to see all the choices and sign up.
We encourage you to get more connected at Hope Church. One way to do this is to become part of a Growth Group.
We have several different groups that meet. Some are Bible studies, some are fellowship and bonding, some are a little of both.
Let us know what you are interested in and we will get you connected to the right group.
HOST TEAM AND SAFETY TEAM NEED YOU!
Hey there, are you looking for an opportunity to serve and make an impact at Hope? Then the Host Team and Safety team needs YOU! Our church is growing, and we need friendly and enthusiastic volunteers to welcome guests, direct traffic, and ensure everyone's safety during services. As a member of these teams, you'll have the chance to meet new people, and experience the joy of giving back. You don't need any previous experience - just a willingness to help out and a positive attitude. So why not join us? Let's work together to create a welcoming and safe environment for all who enter our doors! Go to placeofhope.org/event or the HopeChurch+ app to sign up today!
Camp KidJam is the Best Week Ever for Rising 4th-6th graders.  Camp includes amazing worship, meaningful small groups, and fun activities.  We will be attending the June 19-22 camp in Greenwood, SC.  Hope Church kids have made many life changing memories over the 15 years we have been attending.   For pictures of previous years, check out campkidjam.com. To sign up, click the button ← fill out the form. Camp makes an awesome Christmas present!  $100 deposit due with registration.  Email meredith@placeofhope.org with any questions you may have.
The Bridge is a small group for young adults. They will meet weekly on Tuesdays at Hope Church at 7pm. If you would like to join in, or want more information, contact Daniel (daniel@placeofhope,org).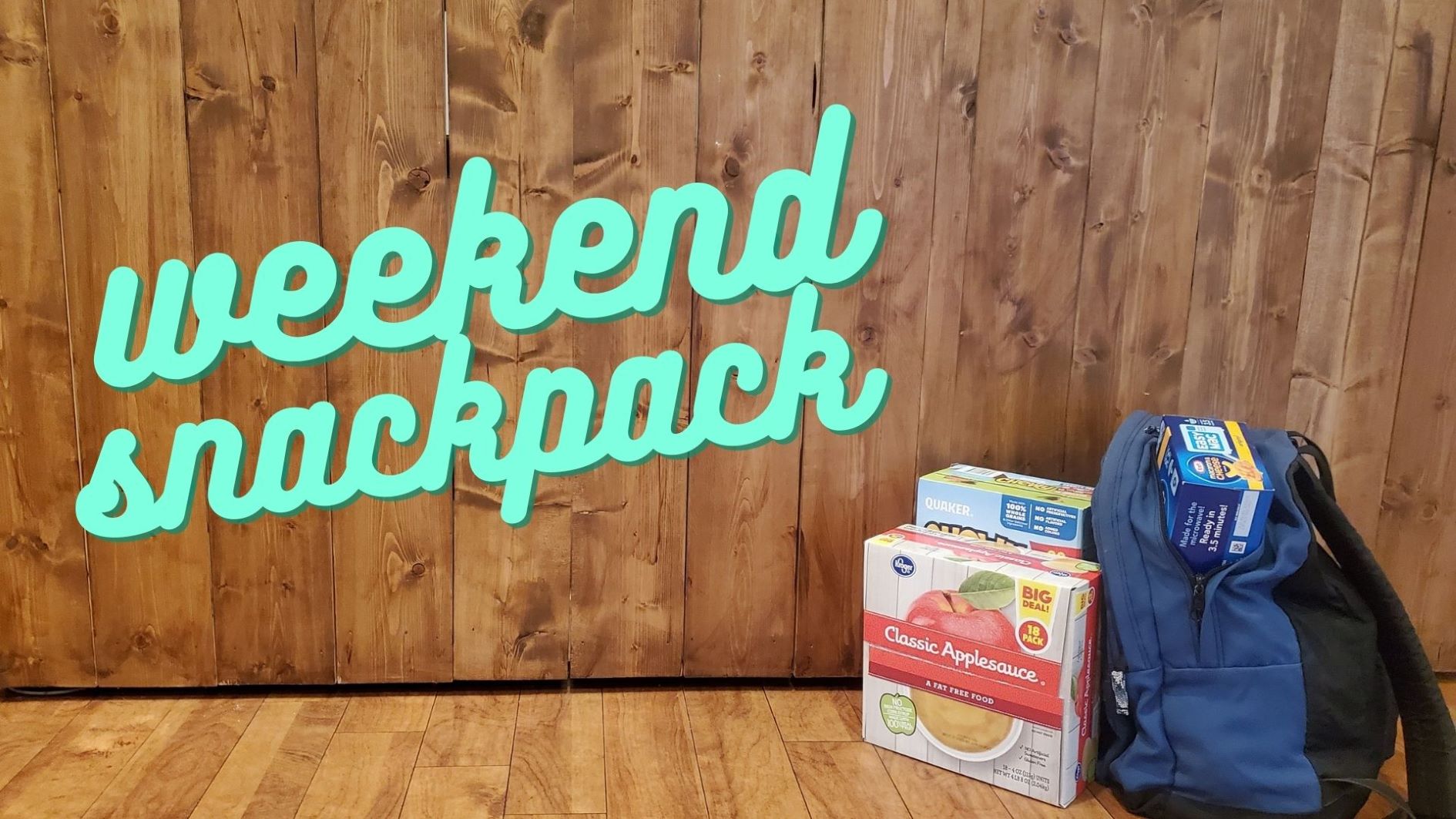 WEEKEND SNACKPACK COLLECTION
Our Weekend SnackPack Ministry is up and running! Hope Church supports 44 children in the community every week through our Weekend SnackPack Program.
This program provides supplemental, kid-friendly food for students in need on weekends. Your donations make this possible!
The items that are needed include the following: microwavable ravioli, ramen noodles, Easy Mac, granola bars, instant oatmeal or grits packs, individually wrapped salty and sweet snacks.
Pick some up on your weekly grocery store trip and return it to the Love Community Wall on your next visit to Hope. Your donations make a difference to a child. For more information, please contact Meredith Bowman at meredith@placeofhope.org.
Serve Teams are the perfect opportunity to get engaged beyond attending worship.
It is:
joining the team;
meeting new friends;
using my gifts and talents;
serving others;
making a difference.
There are several ways you can serve: Sunday Worship Support, Next Generation Teams  and Ministry and Reach Teams .
Click the button ← for a description of all the teams and to sign up.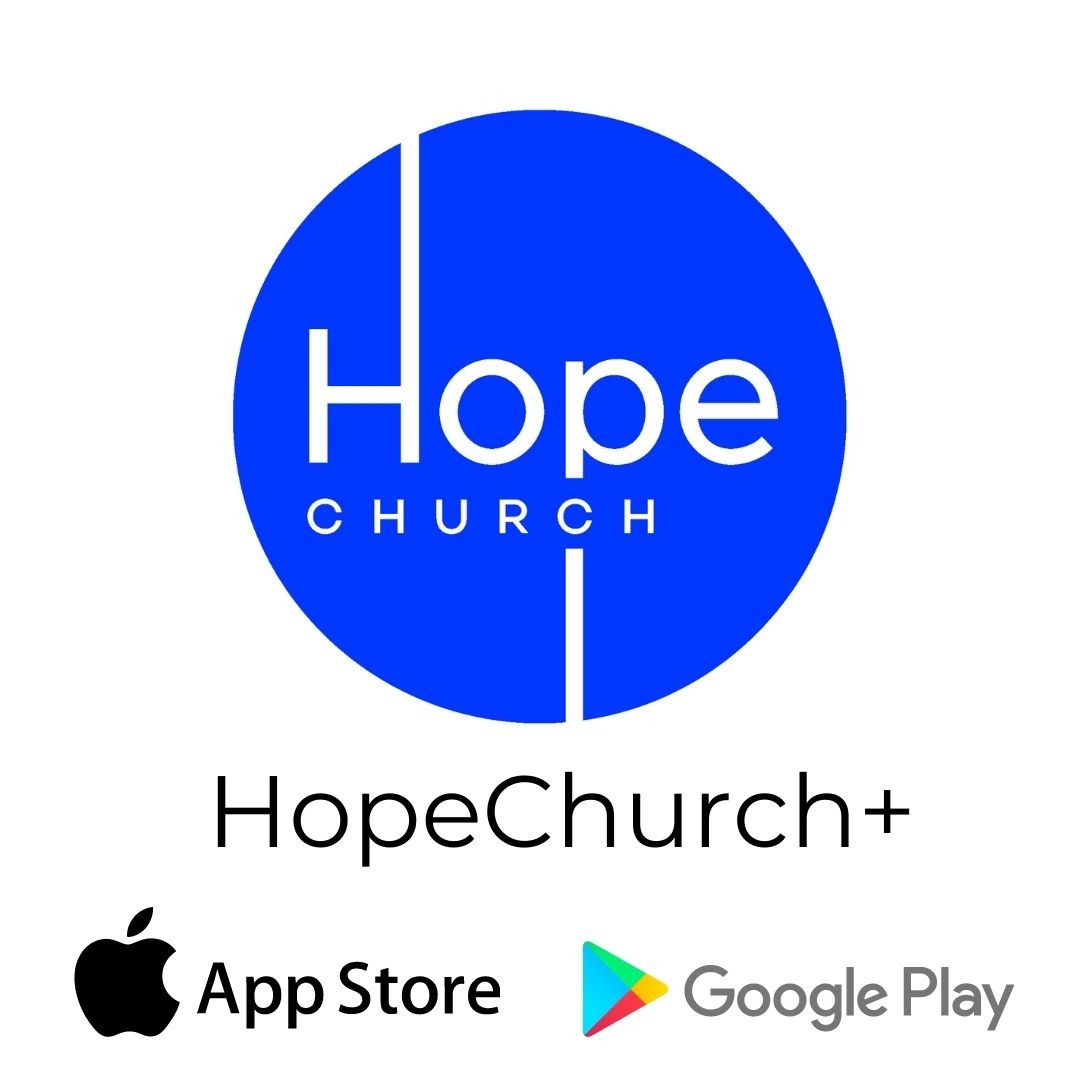 We are so very excited to announce there is a new app just for Hope Church! Now you can keep connected to Hope no matter where you go.
Text "App Hope Church" to 77977, or go to the Apple Store or Google Play to download the free app. Once you open it and register, you will have Hope Happenings in your hand. You can watch a sermon, get connected, learn about events, give digitally and so much more.  Download it today!